American truck simulator mods / Trucks
[ATS] Volvo VNL by Capital v1.10 – upd. 05.02.21 – [1.39.x]
February 7, 2021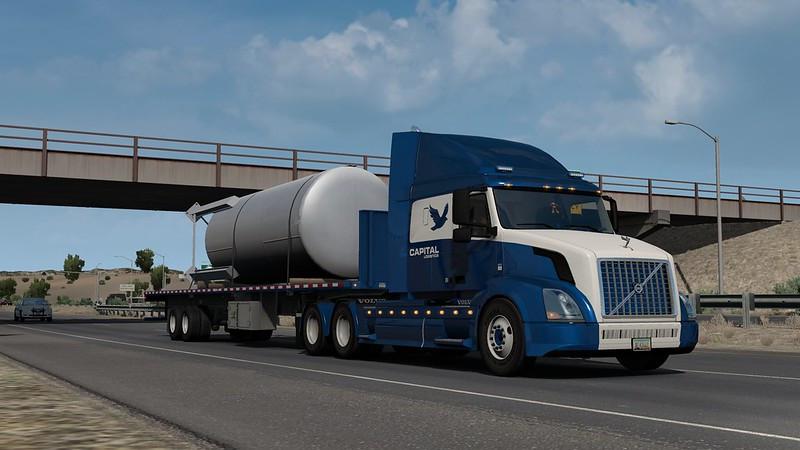 DESCRIPTION
Changelog v1.10:
This mod adds some more painted and chrome stuff and such to the Volvo VNL from SCS.
Updated to 1.39 using galimis drivetrain mod fully intergrated, also has Kriechabaum's D13 and Cummins Sounds also.
This is a rework version of the Volvo VNL from SCS. Volvo Reworks by Mr Capital. He has given official permission to continue doing updates to this mod
This mod replaces Volvo VNL from SCS, so if you already have VNL, you will need to go to the workshop and buy new parts or parts, but you do not need to sell old trucks, it is advisable to remove tuning from them before installing the mod.
This mod adds:
Cabins
VNL 430
VNL 630
VNL 670
Rear lifting axle chassis
Authors:
Mr. Capital
Galimim
Kriechabaum
Update: Kw900