American truck simulator mods / Maps
COAST TO COAST MAP V2.11.14 1.40
April 3, 2021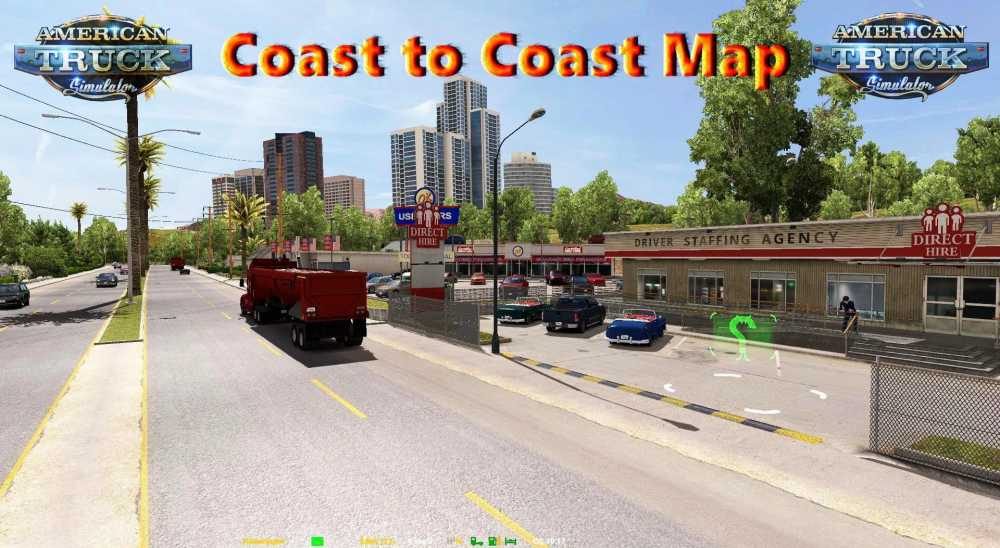 DESCRIPTION
Changes v2.11.14
This version fixes a couple of bugs and completely removes Montana Expansion from C2C.
Changes v2.11.13
Updated v2.11.3 to fix a few minor issues and to add Syracuse and Ithaca NY.
Changelog v2.11.12
Update for 1.40 release
Some fixes
C2C v2.11.14 for ATS v1.40
Features:
DLC New Mexico & Oregon, WA, Utah, Idaho, colorado required
Download .scs file then activate it in the Mod Manager.
Authors:
Mantrid – Lousiana completely rebuilt
ShirBlackspots – Texas improvements
Ways71 – Various scenery improvements along I-95