American truck simulator mods / Trailers
Fontaine Phantom Trailer v1.1.4 (1.41.x)
July 5, 2021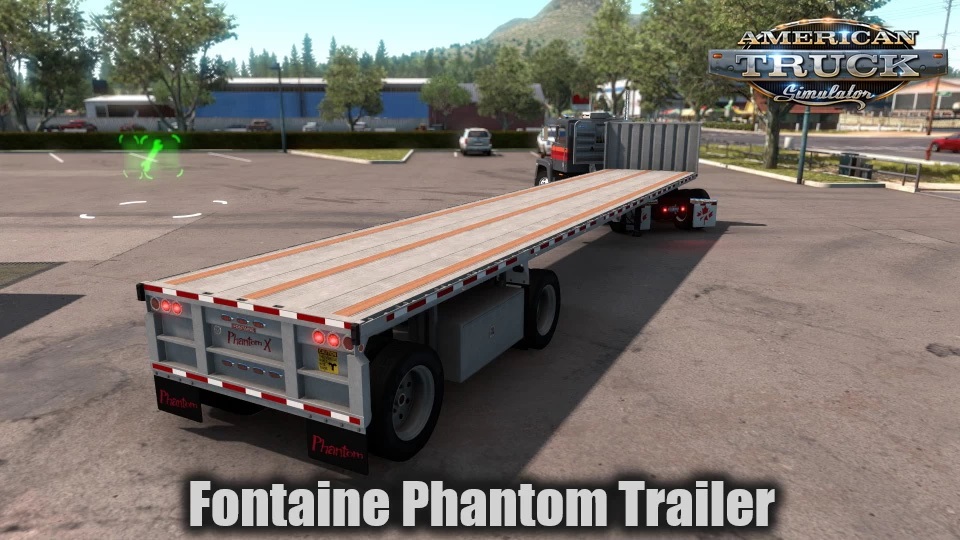 DESCRIPTION
Fontaine Phantom – is a discontinued model of all-aluminum flatbed trailer that was produced in the mid- to-late 2000's. The trailer in this mod represents the most typical configuration of the Phantom; 48 feet long, 102 inches wide with spread axles.
Features Fontaine Phantom:
– Autonomous trailer ownership;
– 2 buildings;
– Support for cables and other standards;
– Own cargo supported;
– high quality model.
Changes in v1.1.4:
– Chased a whole bunch of moved cargo textures for 1.41;
– Adapted to the latest game patch 1.41
Authors:
Smarty