American truck simulator mods / Maps
Hawaii Map "The Big Island" v0.5.0 (1.40.x)
March 27, 2021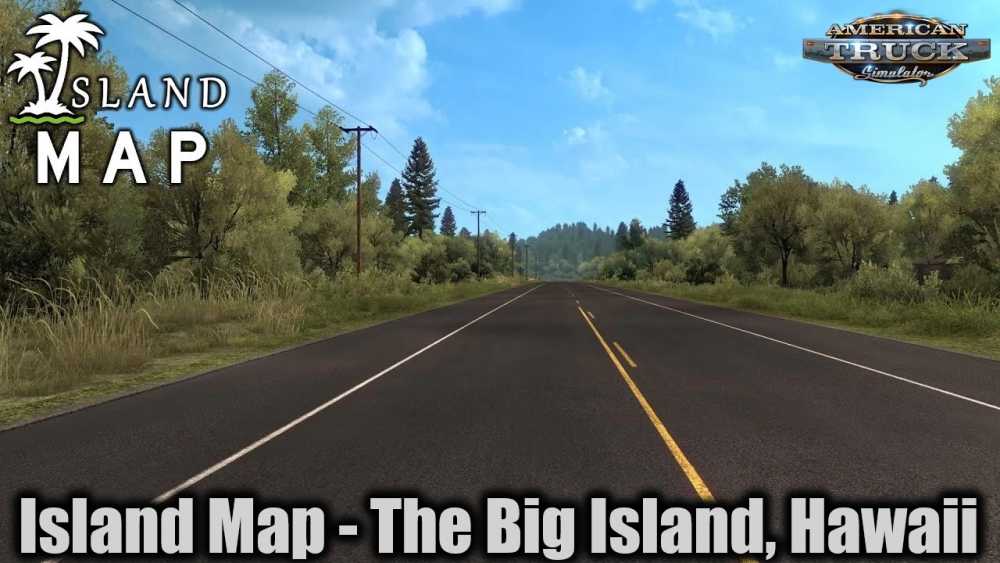 DESCRIPTION
ATS Island Map mod – The Big Island, Hawaii.
A few months ago I started a new project. I wanted to do something different. After a few ideas, I decided on Hawaii.
I hope to include other North American islands such as Guam, Puerto Rico and more! Although these islands will be in a future update. I have expressed consideration for oceanic island nations. One in particular is New Zealand. I may make New Zealand after Hawaii (or possibly concurrently with Hawaii).
Check out the Island Map Plan on Google Maps.
Load Order:
– Midwest Expansion
– Canadream
– Coast to Coast
– Mega Resources C2C Patch 3 (Required if using C2C or Canadream with Island Map)
– Mega Resources
– Island Map
– Promods: Canada Load Order
– Reforma: Sierra Nevada
– PaZzMod
– Mexssimap
– Chihuahua
– Mexico Extremo
– Viva Mexico
*Bolded items = Required mods for Island Map to work.
Important:
People have been having issues with crashes when using MUO and Island Map together. I'm not sure why this is as of now. I will look into making a patch soon. It's weird.
As of now, Minor Urban Overhal is not compatible with Island Map.
Authors:
Duckie