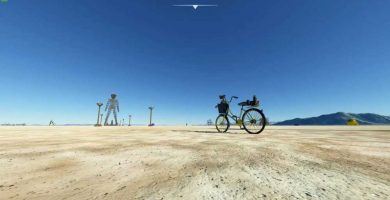 This "aircraft" is part of the 88NV – Burning Man pack available exclusively on this platform. Be sure to check it out ! The bike was made so people can ride The Playa at Burning Man to discover great artwork but also to fly (thanks E.T) and admire the Black Rock City lights at night ! Watch out for skydivers ! The dynamics are from the Bede DB-5B small airplane, found the specs online. Start the engine, get the RPM to 3k and enjoy. Speed for take off is approx. 65. Note that I discovered Blender while working on this project… be indulgent ! Have fun !
sucrendrup
Flight Simulator 2020 | MFS 2020 mods / Aircrafts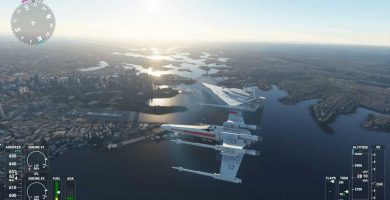 I updated the X-Wing with the config values from the CJ4 jet and it is faster than previous version. I've also included the jet engine sound. I can't work out how to take off with it properly so either spawn mid air or use slew mode (press 'Y', F4 to increase height, then 'Y' again) You should remove the previous X-Wing if you have it installed as they can't co-exist. I've left the other X-Wing in there and renamed to "X-Wing-piston-nosound.zip" for those that prefer a slower flying option.
Extract to your "Community" folder but ensure it's as per folder structure shown.
How to install: Extract to the game's "Community" folder and look for the aircraft in Aircraft Selection screen. For scenery, navigate to the location shared.
Flight Sim Squadron
Flight Simulator 2020 | MFS 2020 mods / Aircrafts