Euro truck simulator 2 mods / Trailers
BENSON DUMB TRAILER V1.1 1.40.X
May 8, 2021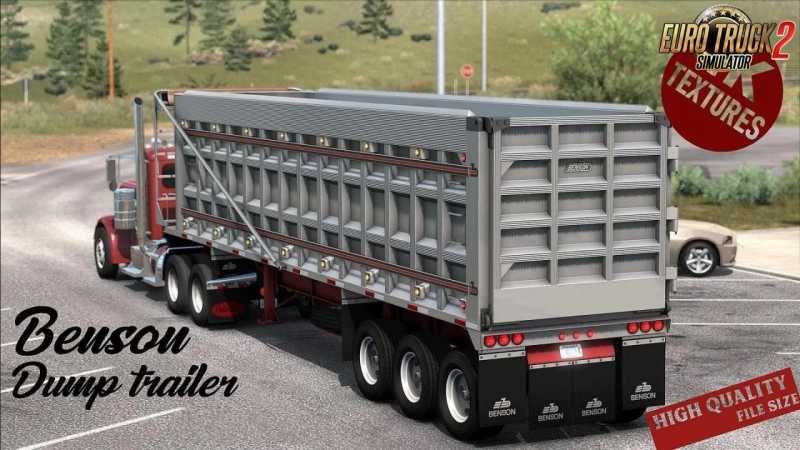 DESCRIPTION
Benson Dumb – this mod adds a high quality trailer model from Benson brand with 4k textures for ETS2 and ATS players.
Changes in v1.1:
– adapted to the latest game patch 1.40;
– compatible with ATS and ETS2.
Features Benson Dumb Trailer:
– 4K textures
– 3 trailer body types
– big file size
– paintable chassis
– 3 cargo types; coal, gravel & limestone.
– Support for cables;
– working brake lights;
– detailed model.
Tested on game version 1.40.x
Authors:
Overfloater