Euro truck simulator 2 mods / Others
CELLPHONE HOURS FOR RENAULT T V1.0
November 16, 2021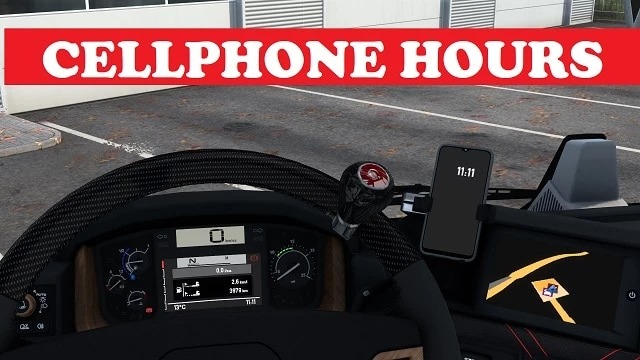 DESCRIPTION
With this mode you can reactivate the clock of the cellphone on the panel of Renault T Range 2021 vehicle.
– Compatible with ETS 2 1.42 and earlier versions.
– As previously published by SCS, it depends on the vehicle's dashboard clock. When the dashboard turns off, it turns off on the clock.
Authors:
yesilcinar