Euro truck simulator 2 mods / Trailers
KASSBOHRER SHG.S TRAILER V1.46
March 17, 2023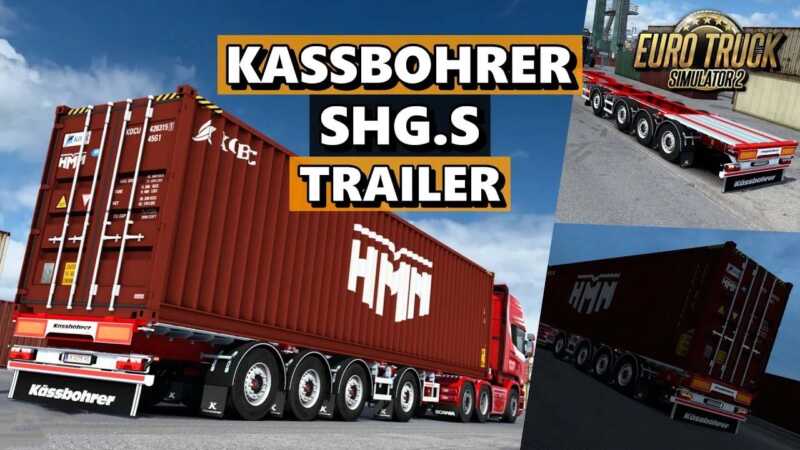 DESCRIPTION
-Engineered to provide you flexibility and efficiency in operations, Kässbohrer container chassis with gooseneck.
-K.SHG S offers the best load distribution for maximum maneuverability, especially at narrow and difficult curves.
-Equipped with 8 container locks,
-K.SHG S is suitable for the container transportation from 20 ft up to 40 ft high cube with long tunnel containers.
(2x20ft, 20ft will be implemented in next updates)
Support Arnook's Container Pack
Authors:
Co-authors: Belka647 (Big thanks for help to create mod), obelihnio (rear lamps)