Euro truck simulator 2 mods / Traffic
Overweight Trailers and Cargo Pack v8.8 (1.38.x)
August 22, 2020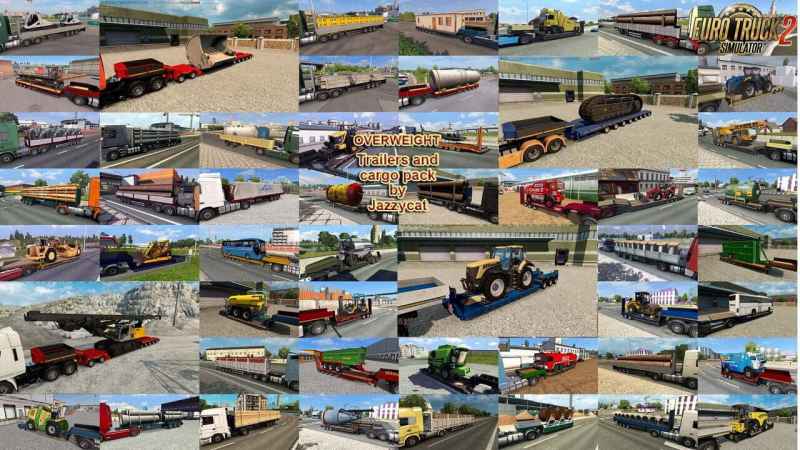 DESCRIPTION
Version 8.8 – added new cargo for overweight trailers (industrial devices), fixed some company definitions.
Pack adds in game 53 new models of overweight and flatbed trailers (different trailers by Fliegl, Wielton, Kassbohrer, Krone, Goldhofer, Nooteboom, HRD, Estepe, Langendorf, Galtrailer, Chmzap, Maz, Nefaz and others), 309 new cargo, 110 traffic trailers.
New cargo added to companies for all popular maps.
All standalone.
Works on any maps.
For version 1.38.x
Compatible with all my packs, except trailers and cargo pack.
Included english and russian versions.
For english version you must have in mod folder two files:
overweight_trailers_and_cargo_pack_by_Jazzycat_v8.8_base.scs
overweight_trailers_and_cargo_pack_by_Jazzycat_v8.8_eng.scs
If you want overweight trailers in traffic put in mod folder file:
overweight_trailers_and_cargo_pack_by_Jazzycat_v8.8_traf.scs
Attention! This pack is part of my Trailers and cargo pack. Don't use them together!
Authors:
JC