Euro truck simulator 2 mods / Maps
PROMODS 2.57 ADDON: RED SEA MAP V1.3.2 1.42.X
October 30, 2021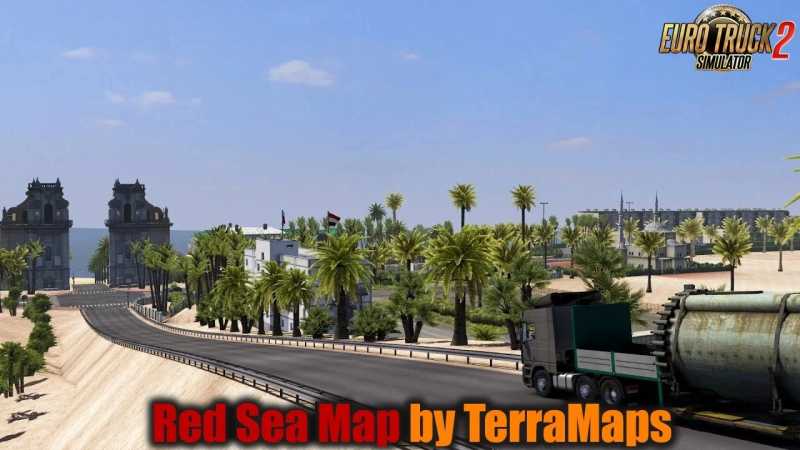 DESCRIPTION
Red Sea- this map mod will connect the ProMods ME road from Taba south into a whole new area on ETS2 including cities up and down the Red Sea coastline.
Changes in v1.3.2:
– Adapted to the latest game patch 1.42;
– Added compatibility for Mod Convoys on ETS 2 1.42.
The Red Sea Map (RSM) is made for ETS2 and is an addon to ProMods' Middle East. The Red Sea Map will expand your Egypt south of Taba and continue into East Africa.
Features Red Sea Map:
– map includes cities along the Red Sea coast: Nuweiba, Sharm el Sheikh, Dahab, St. Catherine, El Tor (beta) and and connects this region to the ProMods Middle-East map across the road from southern Taba;
– This area provides a good route from Somalia or Eritrea via the Red Sea to the rest of Europe;
– requires all map DLC's;
– requires ProMods v2.57.
LINKS (MANDATORY !):
https://modsfire.com/download/cxg6NY1FG3s3pu5/736a1
https://modsfire.com/download/KDZN3D3a60T57xa/41e0b
Authors:
jmiovine