Euro truck simulator 2 mods / Others
XP AND MONEY MOD ETS2 1.38
September 25, 2020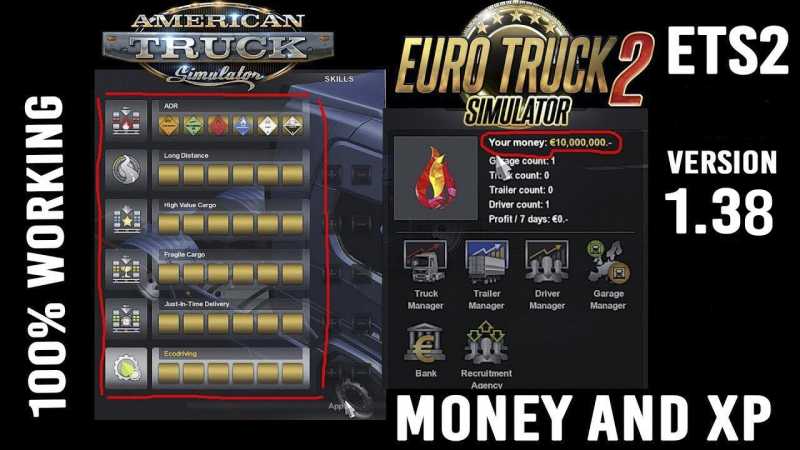 DESCRIPTION
Mod cheat XP Money to get XP 200,000 and Start Money 10 million.
This mod is specifically for ETS2 version 1.38, because the previous version was an error, only up to v1.37.
To get $ 10,000,000 specifically for a new profile wrote.
How to get 200,000 XP
Complete the first mission between the goods to the destination, choose a parking which can be 200,000 XP
Go straight up to level 44 (King of Road)
Can buy buses, trucks. garage, etc.
This mod can be in all maps
Must put it at the top in the Mod Manager
Works on version 1.38
Authors:
scs