Farming simulator 2019 mods / Packs
DEMOLITION EXPANSION PACK V1.0.0.0
July 19, 2021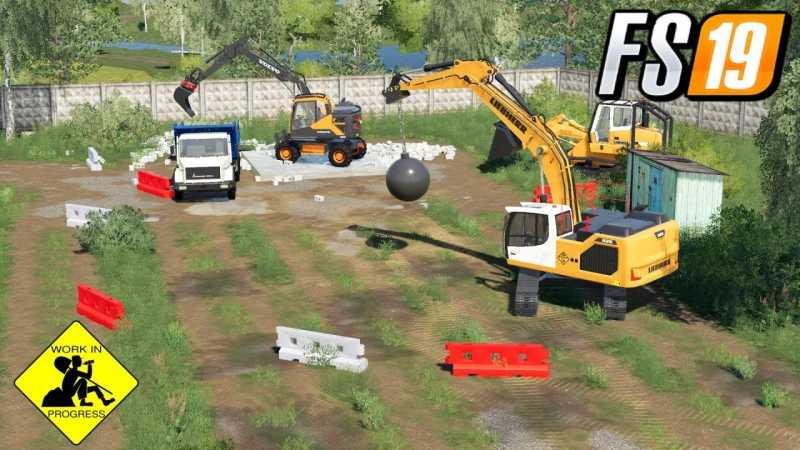 DESCRIPTION
FS Miner's Creations!!!
This time I will share with you two new mods 🙂
The demolishable house and the demolition ball.
Those 2 new mods gives a new meaning in the game !
MUST UNZIP – THE BALL DESIGNED FOR THE R-926 EXCAVATOR
Feel free to share at your sites but keep the original link 😉
If you like get it if you don't who cares ….
Visit My Youtube Channel: https://www.youtube.com/c/FSMiner
Support my work: paypal.me/NGeorgios
Authors:
FS Miner