FS19 textures mods
In the shortest way we can explain it, textures in video games are images, projected on to the surfaces of objects. Textures need to be of very high-resolution in order to look smooth and crisp from both afar and up close. If the texture is low-res, an object may look good from a distance but when you get close, things get a little bit worse. This is why developers spend a lot of time trying to produce high-quality textures with high resolutions and put them in the game.
In FS19, just like in any other games, textures are a very important detail that play a huge role in adding immersion as well as visual fidelity. Some textures made by the developers or ones that they put into the game are awesome, however, some could definitely be improved and since the devs are not always 100% focused into making new textures, you should look into our Farming Simulator 19 textures mods category to find exactly what you're looking for. Eliminate even the smallest details that are not cool enough for you or change the entire texture of wheat to make every field you own – a lot different than what it is today.
All mods on Gamersmods are free, so you can download one or all of them and try. Don't forget to leave a 5-star rating if some texture mods were worth it!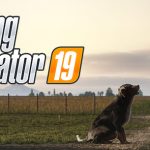 The Farming Simulator series returns this year with a complete overhaul of its graphics engine, offering the most striking and immersive visuals and effects to date, along with the deepest and most complete farming experience ever on consoles and PC, discover more in the Reveal Trailer unveiled today. Farming Simulator 19 will feature, at launch, […]
Farming simulator 2019 mods / AddonsFarming simulator 2019 mods / BuildingsFarming simulator 2019 mods / CarsFarming simulator 2019 mods / CombinesFarming simulator 2019 mods / CuttersFarming simulator 2019 mods / Forklifts & excavatorsFarming simulator 2019 mods / Implements & ToolsFarming simulator 2019 mods / MapsFarming simulator 2019 mods / NewsFarming simulator 2019 mods / ObjectsFarming simulator 2019 mods / OthersFarming simulator 2019 mods / PacksFarming simulator 2019 mods / TexturesFarming simulator 2019 mods / TractorsFarming simulator 2019 mods / TrailersFarming simulator 2019 mods / TrucksFarming simulator 2019 mods / TutorialsFarming simulator 2019 mods / Vehicles