Farming simulator 22 mods / FS22 News
Farming Simulator Podcast #5: Will FS22 support mods?
September 22, 2021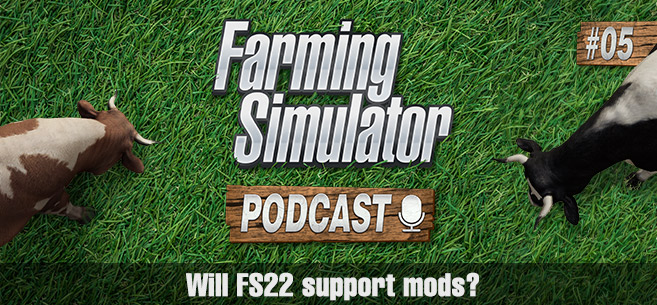 DESCRIPTION
Farming Simulator 22 was announced merely days go in our official announcement. Of course, you have questions waiting to be answered.
Recently, there is a rumor going around that Farming Simulator 22 will not support mods. Let's talk about that!
The official Farming Simulator Podcast is also on Spotify, Apple Music and many other platforms. Check it out and subscribe, so you don't miss a single episode!
Authors: