Farming simulator 22 mods / FS22 News
FS22 Watch our new TV spot featuring some crossplay multiplayer action!
November 16, 2021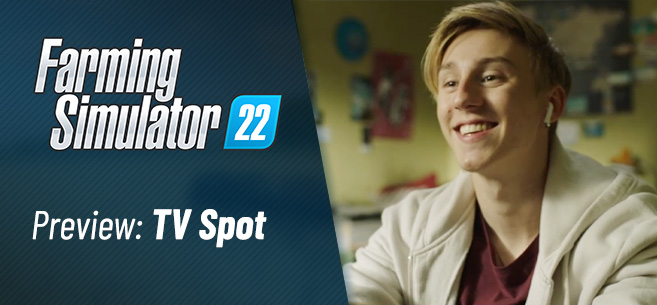 DESCRIPTION
Are you ready for Farming Simulator 22? Today is the day when both of your hands are enough to count the days until launch. If you turn on the television, you might even spot the game. Below, you find our brand-new TV spot that will accompany the release on November 22nd.
And, if you're wondering: Of course there will be Launch Trailer, too. But for now, take this spot, emphasizing on crossplay-multiplayer action, and count down the days until November 22nd! With Farming Simulator 22 and crossplay, you'll get the chance to play with all of your friends – regardless of the platforms you're playing on. Find our more in the linked article!
Authors:
Farming simulator 22