Farming simulator 22 mods / FS22 News
JOHN DEERE 8RX SERIES V1.0.0.0
November 9, 2021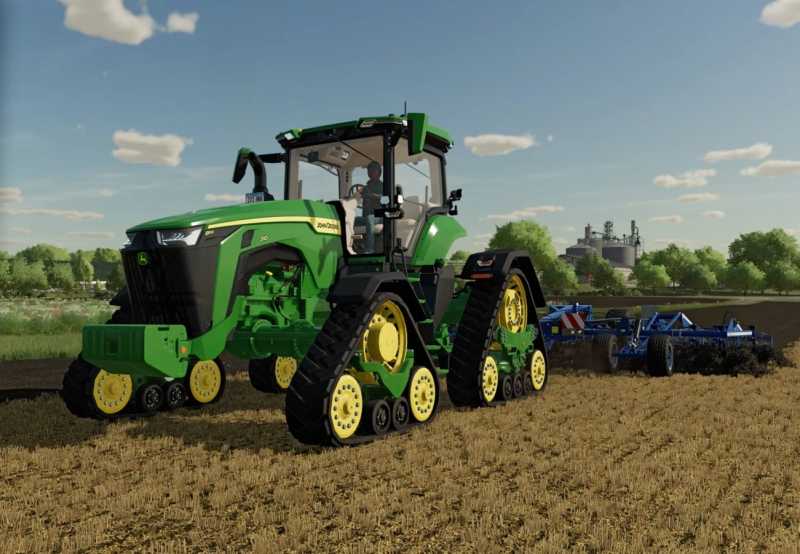 DESCRIPTION
John Deere 8RX Series for Farming simulator 22
Details in Farming simulator:
– Tractor
– 351000eur
– 263 – 337kw
– 851l
– 20t
– Variable (CVT) / Powershift
– 40kph / 24mph
Real John Deere 8RX Series Highlights:
Comfort and Visibility
Our large cab offers the ultimate in comfort and visibility. Available in three packages with three lighting options.
Power and Efficiency
Unmatched power of choice in engine power levels and transmissions.
Versatility & Capability
Whether you're pulling heavy tillage implements, need to side dress crops with minimal soil impact or just want a liquid fertilizer tank that doesn't get in the way of getting into your cab, 8 Series Tractors have the options you want.
Intelligence and Productivity
Factory equipped with all the latest technology you need. With integrated precision ag technology, we make it easy to benefit from having a connected tractor in your operation.
If you want the latest mods of Farming Simulator 22 make sure to check our mod page: Farming simulator 22 mods
Authors:
–