Farming Simulator 22 Mods – Download & Upgrade Your Game Today
As one of the most realistic and immersive farming simulators available, Farming Simulator 22 (FS22) offers players a vast and exciting world to explore. Whether you enjoy managing a world-class farm or simply relaxing in the virtual great outdoors, FS22 is a game that can keep you engaged for hours. To enhance your experience even further, you can download Farming Simulator 22 mods for PC to add more depth and excitement to your gameplay.
Get the Best FS22 Mods from Gamersmods
Gamersmods is your one-stop-shop for all things FS22. With a vast and unique library of FS22 mods, implements, tools, tractors, and trailers, you can revolutionize the way you play this game. From completely new mods that offer an entirely unique experience to mods that have already been downloaded and used by thousands of players around the world, Gamersmods has it all.
Say goodbye to monotony and break free from the restrictions of the base list of vehicles and items in the game. Download FS22 mods from Gamersmods and expand your horizons with more capable machinery, improved AI, higher-resolution textures, and even entire packs of mods that change categories of items and objects in the game. All FS22 mods on Gamersmods are completely free and available to download without any extra cost. If you appreciate the mod, be sure to show your support by leaving a five-star review or a kind comment in the comments section.
Benefits of Using FS22 Mods
FS22 mods offer a multitude of benefits that can help you get the most out of your gameplay. Whether you're looking to enhance the graphics of your game or add new features, mods can help you achieve your goals. For example, you can use mods to improve the realism of your farming experience, adding more detail to your equipment and crops. You can also add new animals and crops to your farm, making your experience even more diverse and exciting. With FS22 mods, you have the power to transform your gameplay experience.
Installing FS22 Mods Safely and Effectively
Installing FS22 mods can seem intimidating at first, but with a few simple steps, you can have your new mods up and running in no time. Gamersmods provides a comprehensive FAQ section and technical support to help you with the installation process. Whether you're a seasoned veteran or new to modding, you'll find the information you need to get started.
Final Thoughts
In conclusion, if you're looking to take your Farming Simulator 22 experience to the next level, be sure to check out Gamersmods. With a vast library of mods, you'll find everything you need to enhance your gameplay. Whether you're looking for improved graphics, new features, or more realistic equipment, FS22 mods offer something for everyone. So why wait? Download your FS22 mods today and start playing!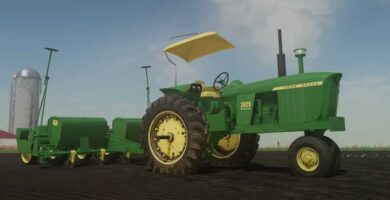 94 series planters for fs22. Models were made by John MacFarlane and ingamed by me. (tractors in photos are private/private edits.
Mountain Creek Modding
Farming simulator 22 mods / Fs22 Tractors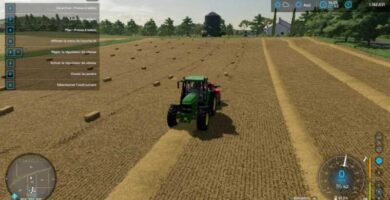 This script allows you to make straw during current contracts.
This just needs to be enabled in your mods.
If you have any concerns, do not hesitate to report them in the comments.
JamesLeBavard
Farming simulator 22 mods / Fs22 Others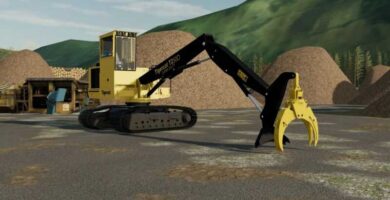 With this machine you can load trucks and pile up wood next to you or if you can move trees from side of a mountain to the next for the skidder man
Its a beta for right now so there might be some issues with it to stay updated one what im working on feel free to join the discord
it has ingame controls
– Price: 350,000$
– Power: 375
ASP Logging
Farming simulator 22 mods / Fs22 Forklifts & excavators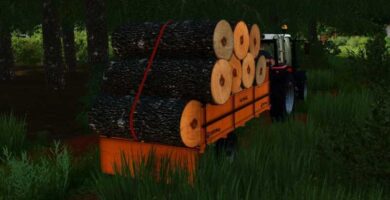 Triton 4T
– Price: 5200
– Capacity: 7000
Hupalo FS
Farming simulator 22 mods / Fs22 Trailers
Copy and paste the files into the Farming Simulator 22 folder.
the mods in your game's mods folder.
Remembering, the character only works in the cabin with the JHON DEERE ROLPA OK!!!
GOOD GAME….
JUST REMEMBERING IN THE TRUCKS IT DOESN'T WORK.
Demo on my channel.

To use on more tractors and mods open the mods folder.
example: FS22_Jacto_NPK_5030.zip below you open XML file FS22_Jacto_NPK_5030.XML
with note book editor and use CTRL+F and type cameraMinDistance and search.
And edit the following:
the numbers you type like this one below ok.
cameraMinDistance="-0.18″
lucas martins
Farming simulator 22 mods / Fs22 Others
MF 2370 UHD – Square Baler
Since the working width bothered me, I have now increased it slightly.
In addition, more features have been added
– Added color configuration
– Brand or logos selectable
[ATM] Toryen
Farming simulator 22 mods / fs22 Implements & Tools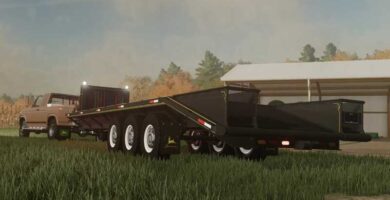 CM Trailers gooseneck trailer. The model was provided by John MacFarlane. And ingamed by Mountain Creek Modding. Please lmk if you find any issues with it.
Mountain Creek Modding
Farming simulator 22 mods / Fs22 Trailers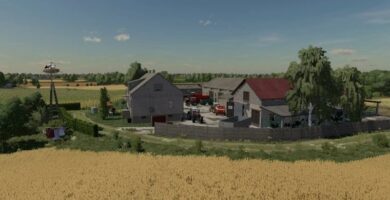 1.1.0.0
– Newly textured all buildings (adding normal, specular and hight cardboards)
– Rebuilt all farms using buildings from ModHub
– Added new crops
– Removed some redundant collisions
– Fixed some minor bugs
The map was created on the basis of the areas located near the Gostynińskie Lake District – a region that stretches between Gąbin, Gostynin and Włocławek, on the left (southern) bank of the Vistula. In the region there is a Landscape Park rich in beautiful lakes and forests. However, the areas of the nearby commune of Gostynin are intensively exploited for agriculture. The map was created on the basis of 4x with real terrain and grid from google maps.
The map has:
– 4 villages
– 250 agricultural fields
– 258 fields, including several dozen meadows
– several smaller forests
– 4 farms
– 13 purchases
– changed tree textures
– New terrain painting textures
– crop textures with additional stubble compaction
– multiterrain
– Traffic
– Polish sowing dates
– 3 types of Polish registrations (black, with a flag and current)
– Agrome, CPN and sawmill
– A place to buy lime and UAN
– 5 additional crops (Rye, Triticale, Green Rye, Limb and Alfalfa)
1.0.0.1
-Fixed bug with fertilization
-You can place more farms and trees
-Fixed some minor bugs
Have a nice game!
Paw3ll
Farming simulator 22 mods / Fs22 Maps