Farming Simulator 22 Mods – Download & Upgrade Your Game Today
As one of the most realistic and immersive farming simulators available, Farming Simulator 22 (FS22) offers players a vast and exciting world to explore. Whether you enjoy managing a world-class farm or simply relaxing in the virtual great outdoors, FS22 is a game that can keep you engaged for hours. To enhance your experience even further, you can download Farming Simulator 22 mods for PC to add more depth and excitement to your gameplay.
Get the Best FS22 Mods from Gamersmods
Gamersmods is your one-stop-shop for all things FS22. With a vast and unique library of FS22 mods, implements, tools, tractors, and trailers, you can revolutionize the way you play this game. From completely new mods that offer an entirely unique experience to mods that have already been downloaded and used by thousands of players around the world, Gamersmods has it all.
Say goodbye to monotony and break free from the restrictions of the base list of vehicles and items in the game. Download FS22 mods from Gamersmods and expand your horizons with more capable machinery, improved AI, higher-resolution textures, and even entire packs of mods that change categories of items and objects in the game. All FS22 mods on Gamersmods are completely free and available to download without any extra cost. If you appreciate the mod, be sure to show your support by leaving a five-star review or a kind comment in the comments section.
Benefits of Using FS22 Mods
FS22 mods offer a multitude of benefits that can help you get the most out of your gameplay. Whether you're looking to enhance the graphics of your game or add new features, mods can help you achieve your goals. For example, you can use mods to improve the realism of your farming experience, adding more detail to your equipment and crops. You can also add new animals and crops to your farm, making your experience even more diverse and exciting. With FS22 mods, you have the power to transform your gameplay experience.
Installing FS22 Mods Safely and Effectively
Installing FS22 mods can seem intimidating at first, but with a few simple steps, you can have your new mods up and running in no time. Gamersmods provides a comprehensive FAQ section and technical support to help you with the installation process. Whether you're a seasoned veteran or new to modding, you'll find the information you need to get started.
Final Thoughts
In conclusion, if you're looking to take your Farming Simulator 22 experience to the next level, be sure to check out Gamersmods. With a vast library of mods, you'll find everything you need to enhance your gameplay. Whether you're looking for improved graphics, new features, or more realistic equipment, FS22 mods offer something for everyone. So why wait? Download your FS22 mods today and start playing!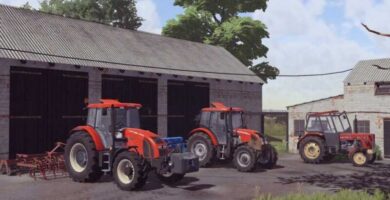 Medium buildings for machines and congregation
– Daily cost: 10
– Price: 25000
WAJP MAXMODDING TAKA SYTUACIA
Farming simulator 22 mods / Fs22 Others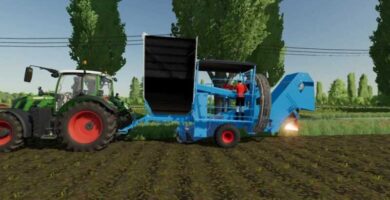 Fortschritt E689 Potato harvest machine
You can see new workers animation on potato harvest machine.
Press X folding, and then Press B machine on, and Press V button.
The machine tank capacity 5000 Unit.
Pavson69/Rockstar94/MaTsoN/Bazsi
Farming simulator 22 mods / fs22 Implements & Tools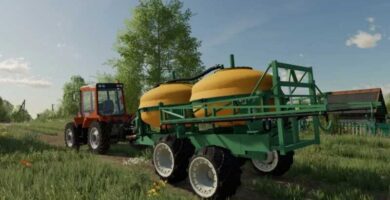 – Cost: 8,500 €;
– Working speed: 12 km/h;
– Working width: 18.0 m.;
– Volume: 7,000 liters.;
– Choice of color of barrels;
– Frame color selection;
– Rim color selection;
– Choosing the color of decals;
– Dynamic hoses;
– Working lighting equipment;
– Leaves traces;
– Gets dirty and washes;
– Udim.
FarmAndrei, FS22: JarviceOne, UssrModdingTeam.
Farming simulator 22 mods / fs22 Implements & Tools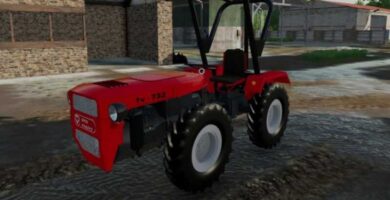 Tomo Vinković 732
You can more change color, lights, Wheel only standard, enjoy game!
–
Farming simulator 22 mods / Fs22 Tractors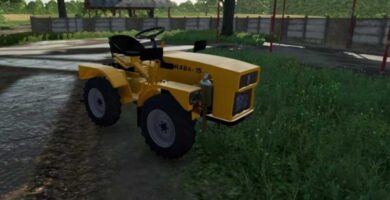 Raba 15 Garden tractor 1.1
You can change original more color, Suitable for easy light work. Enjoy game.
–
Farming simulator 22 mods / Fs22 Tractors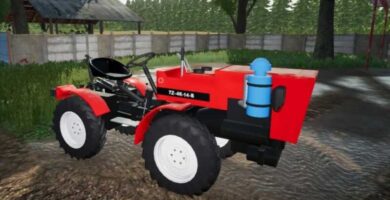 TZ4K Garden tractor
You can more change color, lights,suitable for easy work. Enjoy game!
–
Farming simulator 22 mods / Fs22 Tractors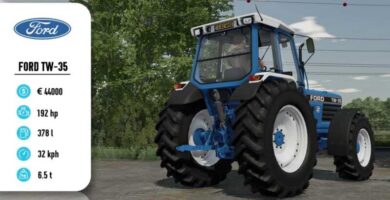 V1.1.0.0
-Fixed creeping issue
-Added 8730 and 8830 models
-Added engine details
-Added openable hood
-Added better grill textures and made it configurable between black and white
-Added front hydraulics
This is my Ford TW-35 made by combining 2 mods, the 10 series from Mattxjs and the TW series also from Mattxjs.
this mod offers the great power of the TW-35 while maintaining the details from the 10 series. i added realistic specs, fitting tires, color configurations, turbo sounds and much more. i hope you like it.
Price- €44000
TW-25=160hp
TW-35=192hp
8730=140hp
8830=170hp
Engine- 6,6L Ford Diesel
Max power- 192HP
Max torque- 701Nm
Fuel- 378L
Speed- 32Kph
Weight- ~6500Kg
Lots of tire and design configs.
larsIhcModding
GIANTS Software
Mattxjs
Farming simulator 22 mods / Fs22 Tractors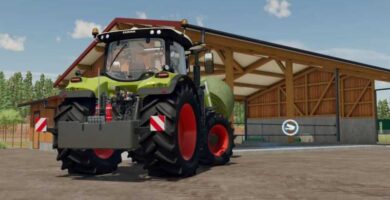 Hello everybody. This is my version Tenwinkel 2500 weight.
V1.1.0.0
Added warming sings.
Price: 3700€
Weight: 2500 kg
Configuration
– stick (500€)
– box (500€)
– 2 fire extinguisher (800€)
– reflectors (500€)
– warming sings (600€)
– colour (50€)
Venda197CZE
GIANTS Software
Farming simulator 22 mods / fs22 Implements & Tools