Farming Simulator 22 Mods – Download & Upgrade Your Game Today
As one of the most realistic and immersive farming simulators available, Farming Simulator 22 (FS22) offers players a vast and exciting world to explore. Whether you enjoy managing a world-class farm or simply relaxing in the virtual great outdoors, FS22 is a game that can keep you engaged for hours. To enhance your experience even further, you can download Farming Simulator 22 mods for PC to add more depth and excitement to your gameplay.
Get the Best FS22 Mods from Gamersmods
Gamersmods is your one-stop-shop for all things FS22. With a vast and unique library of FS22 mods, implements, tools, tractors, and trailers, you can revolutionize the way you play this game. From completely new mods that offer an entirely unique experience to mods that have already been downloaded and used by thousands of players around the world, Gamersmods has it all.
Say goodbye to monotony and break free from the restrictions of the base list of vehicles and items in the game. Download FS22 mods from Gamersmods and expand your horizons with more capable machinery, improved AI, higher-resolution textures, and even entire packs of mods that change categories of items and objects in the game. All FS22 mods on Gamersmods are completely free and available to download without any extra cost. If you appreciate the mod, be sure to show your support by leaving a five-star review or a kind comment in the comments section.
Benefits of Using FS22 Mods
FS22 mods offer a multitude of benefits that can help you get the most out of your gameplay. Whether you're looking to enhance the graphics of your game or add new features, mods can help you achieve your goals. For example, you can use mods to improve the realism of your farming experience, adding more detail to your equipment and crops. You can also add new animals and crops to your farm, making your experience even more diverse and exciting. With FS22 mods, you have the power to transform your gameplay experience.
Installing FS22 Mods Safely and Effectively
Installing FS22 mods can seem intimidating at first, but with a few simple steps, you can have your new mods up and running in no time. Gamersmods provides a comprehensive FAQ section and technical support to help you with the installation process. Whether you're a seasoned veteran or new to modding, you'll find the information you need to get started.
Final Thoughts
In conclusion, if you're looking to take your Farming Simulator 22 experience to the next level, be sure to check out Gamersmods. With a vast library of mods, you'll find everything you need to enhance your gameplay. Whether you're looking for improved graphics, new features, or more realistic equipment, FS22 mods offer something for everyone. So why wait? Download your FS22 mods today and start playing!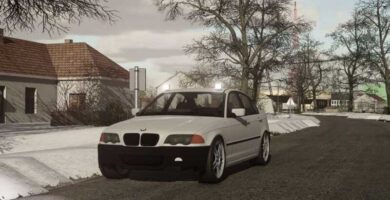 Rims Color configuration
Main Body color configuration
Roof lights configuration (None, Lights, Ledbar)
Starlexs, panpietruha, bartekk
Farming simulator 22 mods / Fs22 Cars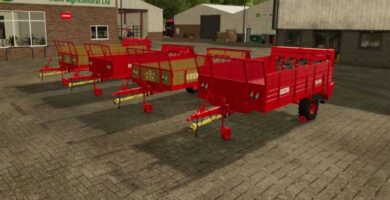 Specifications:
– Price: 5000
– Working Width: 9M
– Needed Power: 54HP
– Capacity: 6800 – 8700
– Configurable Wheels
– Configurable License Plate
– Configurable Body
AdamRNJS180502, Ansomale, LeaTorash
Farming simulator 22 mods / Fs22 Trailers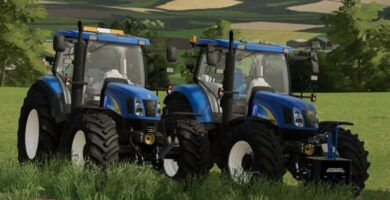 New Holland T6000 series
V1.3.0.0
New configs better design new interior overall improved
Electron command
Range command
Configs
Nice sound to it
Also, not a perfect t6000, but oh well.
Moreover, might do a high-bonnet version if I have time
Update log.
New wheels
Better range command interior
Loads of new configs
Overall improved
ollie753011, jj150
Farming simulator 22 mods / Fs22 Tractors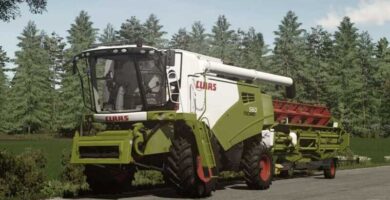 1.1 update
Removed SimpleIC controls
Added Interactive controls support
Added configuration of top lights (None, normal lights, and 2 types of ledbars small and big)
Claas Tucano 560
– Engine power: 354 hp
– Grain tank volume: 9000L
Claas Tucano 580
– Engine power: 381 hp
– Grain tank volume: 11000L
Claas Vario 770:
– Color choice for spool, side parts, and frame
– Selectable color label
– Optional stubble, feed, and side work light
Claas Vario header trailer
– Choice of color for the frame and deck of the cutting unit
– Selectable color label
– different configurable indicators
Starlexs, Thomas0815 (The_Lemon_Demon)
Farming simulator 22 mods / Fs22 Combines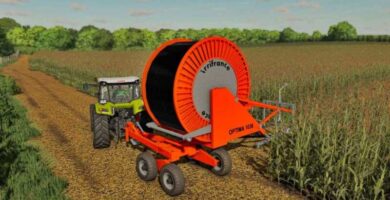 Here is a reconversion of fs17
IRRIFRANCE irrigator
Price: 25000
ezioo, nico0179, yumi, jujuokl, mike222
Farming simulator 22 mods / fs22 Implements & Tools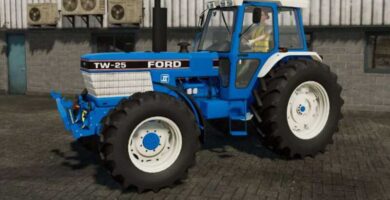 Here is my edit of the very popular Ford TW pack by larsihcModding and me.
1.9.0.0
– TW Rims Updated Textures Full UDIM
– Fixed Dirt Maps For Q Mudguards
In my edit, I have added the original TW rims fixing wear bugs with them and this mod now has configurations for dual wheels suitable for TW draft work.
Price: €44000
TW-25: 160hp
TW-35: 192hp
8730: 140hp
8830: 170hp
Engine: 6,6L Ford Diesel
Max power: 192HP
Max torque: 701Nm
Fuel: 378L
Speed: 32Kph
Weight: ~6500Kg
AdamRNJS180502, larsIhcModding, GIANTS Software, CA Agri, Mattxjs, MattsFarming
Farming simulator 22 mods / Fs22 Tractors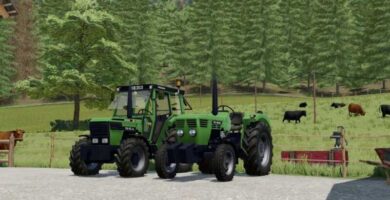 Deutz Torpedo 55A
Specifications:
– Price: 8500
– Power: 55hp
lUKA09
Farming simulator 22 mods / Fs22 Tractors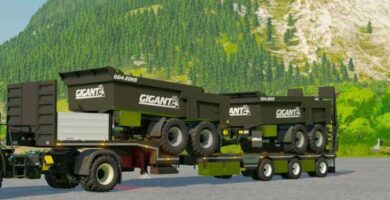 The first of December has arrived, and we want to share a machine trailer with you as a gift for our Facebook group FS22 – Anlegg.
The mod was unfortunately leaked earlier and resold elsewhere without consent. That's why we choose to release this to you for free.
The mod is indeed in a BETA phase and will be updated continuously.
IMPORTANT!
The controls must be entered manually in the game controls in-game. See the list below.
LeftRamp = Extend/in front loader arm
RightRampe = Rotate crane right/left
Extend hanger = Raise/lower crane arm
Front Axle lift = Raise/lower tool axis 4
LeftRampSideMove = Raise/lower hug arm 2
RightRampSideMove = Extend / retract crane arm
Specifications:
Lateral displacement of limbs
Adjustable extension
Straps
Adjustable height of axle
Price: 45000$
Truck, excavator, maps, or small trailer is not included!
FS22 Anlegg
KingNo
DennisC (Bergaas Design)
ETS2 Design
Farming simulator 22 mods / Fs22 Trailers