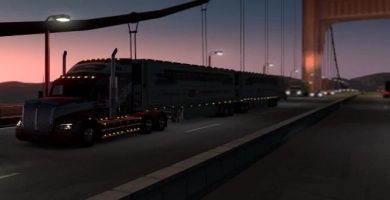 Makes SCS double and triple trailers owned trailers and freight market trailers available in all states, including any map DLCs.
Pick your preferred ownable trailer and take it anywhere you wish. Any trailer type can now be sent to any owned garage.
There may be some prefabs that are not suited to the larger configurations. Use with caution.
Head Switch
American truck simulator mods / Trailers