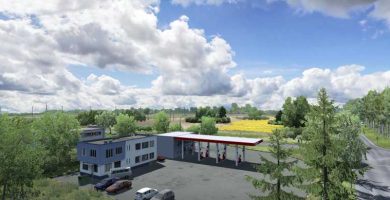 Changelog v4.0
-NOW FOR WORK NEED A MAP SOUTH REGION VERSION 9.0
-The project has crossed the line to mark 100 km from edge to edge
-The settlement of Evsino, Linevo and Keramkombinat
-Renewed sections of Berdskoe highway and Novosibirsk
-Fixing numerous bugs
-Tweak traffic behavior
-Adding real companies
Map of the Novosibirsk region Nsk-map
Cities and localities in the region:
Novosibirsk, Krasnoobsk, Berdsk, Lebedevka, Iskitim.
REQUIRED READING:
ATTENTION:
-All 6 add-on maps are required for the map to work, including the Baltic and the Balkans.
-The map is launched by a separate module! To do this, you will need to create a new profile and connect mods before starting the game by selecting the novosibmap.mdb module.
-Objects from the RusMap, SibirMap, Volga map, and South Region projects were used on the map. All rights to models belong to their authors.
-The map is compatible with the Jazzycat traffic pack.
– Mods for the seasons can work unstable! Disable random events, they don't work correctly!
To launch the map, you need SOUTH REGION VERSION 9.0
mbv2777
Euro truck simulator 2 mods / Packs