Farming Simulator 22 Mods – Download & Upgrade Your Game Today
As one of the most realistic and immersive farming simulators available, Farming Simulator 22 (FS22) offers players a vast and exciting world to explore. Whether you enjoy managing a world-class farm or simply relaxing in the virtual great outdoors, FS22 is a game that can keep you engaged for hours. To enhance your experience even further, you can download Farming Simulator 22 mods for PC to add more depth and excitement to your gameplay.
Get the Best FS22 Mods from Gamersmods
Gamersmods is your one-stop-shop for all things FS22. With a vast and unique library of FS22 mods, implements, tools, tractors, and trailers, you can revolutionize the way you play this game. From completely new mods that offer an entirely unique experience to mods that have already been downloaded and used by thousands of players around the world, Gamersmods has it all.
Say goodbye to monotony and break free from the restrictions of the base list of vehicles and items in the game. Download FS22 mods from Gamersmods and expand your horizons with more capable machinery, improved AI, higher-resolution textures, and even entire packs of mods that change categories of items and objects in the game. All FS22 mods on Gamersmods are completely free and available to download without any extra cost. If you appreciate the mod, be sure to show your support by leaving a five-star review or a kind comment in the comments section.
Benefits of Using FS22 Mods
FS22 mods offer a multitude of benefits that can help you get the most out of your gameplay. Whether you're looking to enhance the graphics of your game or add new features, mods can help you achieve your goals. For example, you can use mods to improve the realism of your farming experience, adding more detail to your equipment and crops. You can also add new animals and crops to your farm, making your experience even more diverse and exciting. With FS22 mods, you have the power to transform your gameplay experience.
Installing FS22 Mods Safely and Effectively
Installing FS22 mods can seem intimidating at first, but with a few simple steps, you can have your new mods up and running in no time. Gamersmods provides a comprehensive FAQ section and technical support to help you with the installation process. Whether you're a seasoned veteran or new to modding, you'll find the information you need to get started.
Final Thoughts
In conclusion, if you're looking to take your Farming Simulator 22 experience to the next level, be sure to check out Gamersmods. With a vast library of mods, you'll find everything you need to enhance your gameplay. Whether you're looking for improved graphics, new features, or more realistic equipment, FS22 mods offer something for everyone. So why wait? Download your FS22 mods today and start playing!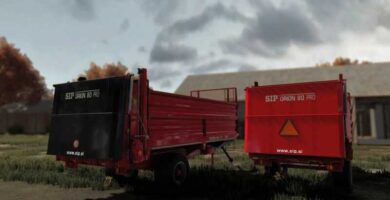 Full configurations:
Type (manure spreader and trailer)
Wheels
2 colors
Rear door configurations + accessories
Front boxes
0 errors and warnings
Simmi96
Farming simulator 22 mods / Fs22 Trailers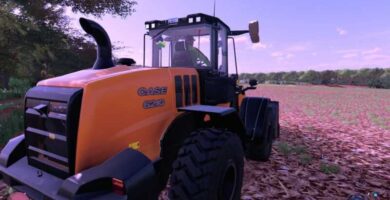 CASE 621G with shovel
Power: 234 hp / 172 kW
Choice of Colors / Company Colors / Settings Appearance
Comes with :
– shovel for "public works". Capacity: 3600 L
– fork
– wooden fork
– bucket with high end, Capacity: 3500 L
Choice of colors for all tools
and with flag of Rondônia and Brazil.
lucas martins
Farming simulator 22 mods / Fs22 Forklifts & excavators
Lizard Bale Spike
Specs:
Price: £1500
Capacity: 3 Bales Heston Bales/4 Standard size bales.
Has multiple Colour Configurations
4k spec and Normal maps.
CB Modding
Farming simulator 22 mods / fs22 Implements & Tools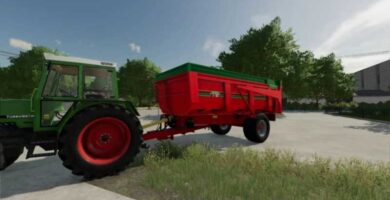 Small Cargo CP90 tipper
Characteristics:
Price: 10,000th
Capacity: 10t
agri super srx12
Farming simulator 22 mods / Fs22 Trailers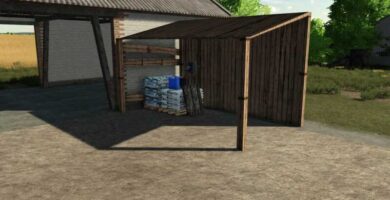 Nice Shed to farm
Price: 11000
Człowiek renesansu
Farming simulator 22 mods / Fs22 Others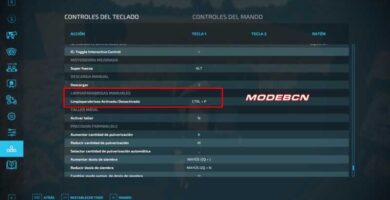 Traducción del mod FS22_ManualWipers al Español ,simplemente descomprime el archivo y arrastra el contenido dentro del mod
Para cualquier duda o consulta
github: https://github.com/Frvetz/FS22_ManualWipers
frvetz/Modebcn
Farming simulator 22 mods / Fs22 Others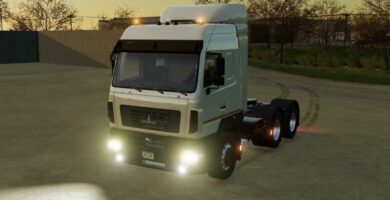 – Price 57.000$
– 221kW/300hp
– Max speed 80kph
– Working lights
– Main body paint
– Rim paint
– Design paint
– Fuel capacity 300l
– Weight 15.9t
Cheb
Farming simulator 22 mods / Fs22 Trucks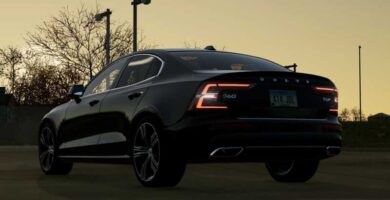 – Price 43.200$
– 228kW/310hp
– Max speed 250kph
– Working lights
– Main body paint
– Design paint
– Fuel capacity 65l
– Weight 2.2t
– Brand: Volvo
– Category: Cars
Jonas2203
Farming simulator 22 mods / Fs22 Cars