Farming Simulator 22 Mods – Download & Upgrade Your Game Today
As one of the most realistic and immersive farming simulators available, Farming Simulator 22 (FS22) offers players a vast and exciting world to explore. Whether you enjoy managing a world-class farm or simply relaxing in the virtual great outdoors, FS22 is a game that can keep you engaged for hours. To enhance your experience even further, you can download Farming Simulator 22 mods for PC to add more depth and excitement to your gameplay.
Get the Best FS22 Mods from Gamersmods
Gamersmods is your one-stop-shop for all things FS22. With a vast and unique library of FS22 mods, implements, tools, tractors, and trailers, you can revolutionize the way you play this game. From completely new mods that offer an entirely unique experience to mods that have already been downloaded and used by thousands of players around the world, Gamersmods has it all.
Say goodbye to monotony and break free from the restrictions of the base list of vehicles and items in the game. Download FS22 mods from Gamersmods and expand your horizons with more capable machinery, improved AI, higher-resolution textures, and even entire packs of mods that change categories of items and objects in the game. All FS22 mods on Gamersmods are completely free and available to download without any extra cost. If you appreciate the mod, be sure to show your support by leaving a five-star review or a kind comment in the comments section.
Benefits of Using FS22 Mods
FS22 mods offer a multitude of benefits that can help you get the most out of your gameplay. Whether you're looking to enhance the graphics of your game or add new features, mods can help you achieve your goals. For example, you can use mods to improve the realism of your farming experience, adding more detail to your equipment and crops. You can also add new animals and crops to your farm, making your experience even more diverse and exciting. With FS22 mods, you have the power to transform your gameplay experience.
Installing FS22 Mods Safely and Effectively
Installing FS22 mods can seem intimidating at first, but with a few simple steps, you can have your new mods up and running in no time. Gamersmods provides a comprehensive FAQ section and technical support to help you with the installation process. Whether you're a seasoned veteran or new to modding, you'll find the information you need to get started.
Final Thoughts
In conclusion, if you're looking to take your Farming Simulator 22 experience to the next level, be sure to check out Gamersmods. With a vast library of mods, you'll find everything you need to enhance your gameplay. Whether you're looking for improved graphics, new features, or more realistic equipment, FS22 mods offer something for everyone. So why wait? Download your FS22 mods today and start playing!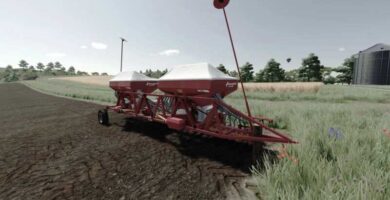 Here is Tarczi007's Kverneland Accord DT6 seeder conversion for Farming Simulator 22.
– Purchase price: 47,500 euros
– Working width: 6m
– Power requirement: 185 hp
– Hopper capacity: 1500 liters
This seeder has not been tested on a server but there is no reason why it shouldn't be.
Alex57
Tarczi007
Farming simulator 22 mods / fs22 Implements & Tools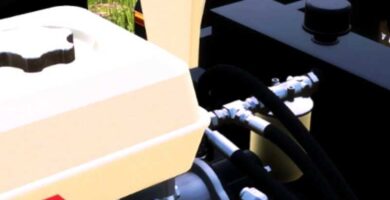 Your fs22 seed tender that is compatible with your see pallets no more filling it up just grab a pallet and go it has a little 2 stroke engine to run the auger
more updates coming soon
the trailer comes with just the trailer and the augur. when you buy it you will need to get your seed pallets and put then on it..
the trailer is made buy Titan and is the meridian seed tender but made for pallets so if you have seed left just grab the pallet and put it in a shed or the whole trailer its small and compact.
mckinnleylewis
Farming simulator 22 mods / Fs22 Trailers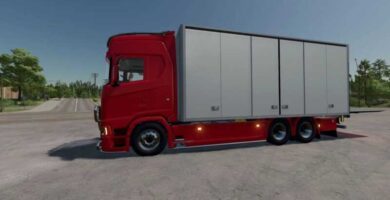 Scania with working tail lift
V2.0.0.0
-completely new design
-added a lot of color options
-added new design options
-added indoor light to box
price 212500-232770€
simple ic required to use taillift, lights and doors!!!!!
multiple design choices
multiple color choices
taillift
indoor light
sidedoors
Required mods
Simple IC
MaanTieBanaani
Farming simulator 22 mods / Fs22 Trucks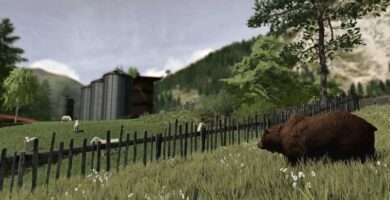 Decorative Placeable Grizzly Bears Pack
3x bears
Cub, mother and fother Grizzly
Simmi96
Farming simulator 22 mods / Fs22 Objects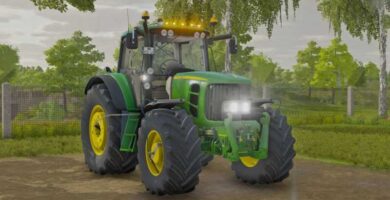 Price in €: 103600
Food: 125-135-145-165
Speed: 50 km/h
Fuel tank, l: 385
medium tractor
I added:
-2 trumpets with pneumatic horns
-5 light on the cabin
-interactive control (full)
-Real sound of John Deere 6030 6 cylinder.
vivi le fermier
Farming simulator 22 mods / Fs22 Tractors
FS22 Ursus 1002
Price: $22,000
Power: 100
Configuration: AWD, RWD
Prezes Ziaroo
Farming simulator 22 mods / Fs22 Trucks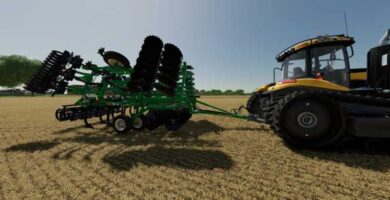 Great Plains MC5319
Full credit to original creator(s)
v1.0.1.0
– Wheels
– Sounds
The_Irukandji
Farming simulator 22 mods / Fs22 Others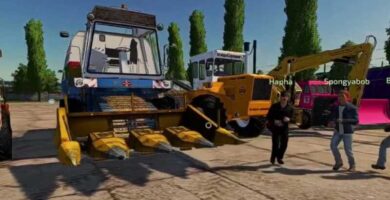 Log not clean
Good game
Perfect Hungarian pack
Mrpapi and his team wish him a good game
–
Farming simulator 22 mods / Fs22 Packs