GTA6 news
Want to get the latest and greatest insider scoop on GTA 6? Well, you came to the right place. We have GTA 6 news ready for you. Every bigger rumor, leak as well as insider report will be published, alongside teasers, trailers and screenshots.
GTA 6 looks to be the biggest and most diverse open-world sandbox game ever. This means that there are going to be a lot of news about it in the near future. This is super important for players because building the hype around the game and releasing relevant publications help Rockstar create hype around their game and sell copies of their game for consoles as well as PC's. As we all know, Rockstar is very secretive with their game development and thus, you can expect to see not a lot of official information until the very end of the development period of the game. This is why your team is working non-stop to scout for sources online and offline. We seek to bring you the most relevant and important new information regarding GTA 6.
We also have GTA 6 mods section alongside mods for a lot of simulation games. Check it out!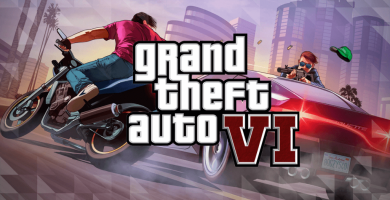 Are you curious to know what the trailer includes? Well, here are some of the elements that will see if you watch the trailer: a car rushing along a zigzag road; a helicopter flying over the sea and later on transforming into a Boeing plane.
You must admit that this fan-made trailer of GTA 6 is a really good job.
Check out the video
GTA 6 mods
Grand theft auto 6 mods / News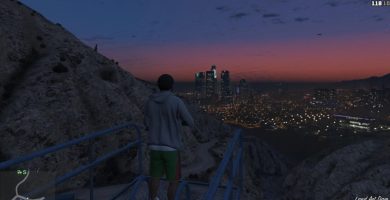 GTA 5 is in the news with its release on January 27, 2015 for its PC version. Rockstar is still focusing on its GTA 5 and alongside GTA 6 is also getting hot with its rumors.
GTA 6 Location Portland
The latest rumor in the market is about GTA 6 location. A Real state site Movoto is claiming that Portland is one of the best sites for the next version of GTA series which is Grand Theft Auto 6. Portland, the largest city in Oregon, has a population of more than 600,000 and is the third-most-populated city in the Pacific Northwest
Movoto has given various reasons in support for Portland. It has given various reasons and differences between Portland and current GTA 5 city Los Santos. Movoto has also given a map in support of its reasons and pointed out the significant and cool layout.
Movoto says,"of all the categories to be lower, this is probably the one you all care least about, right?,". Movoto also says," If you've even been there or watched Portlandia, you'd probably agree.".
Company points various features as one of the main is the Gun shops which is is 9 in number. This seems quite reasonable as GTA is famous for all the rough and harsh stuff. While on the other side this number quite low with respect to Los Santos i.e. 12.
Another one is the strip clubs which are mostly loved by every GTA fan. In this segment too Portland is ahead of Los Santos. Portland has 81 strip clubs which is really a huge number and very strong point for recommendation in GTA 6 location.
Another strong point yet little awkward is the number of coffee shops. Movoto itself says that Portland has 637 coffee shows within its limits. This number is very, very high which makes it unusual with respect to the number in Los Santos.
One weak point or may be a strong point for various fans is the number of the police station, which is 12 in Los Santos while its half is present in Portland.
GTA 6 location is yet not officially announced, but its predictions are really getting very strong feelings day by day. Other expected locations are the UK, London and various others.
Gta6 mods
Grand theft auto 6 mods / News