American truck simulator mods / Others
[ATS] Weather Mod "AllDayLong" v1.0 [1.40]
May 1, 2021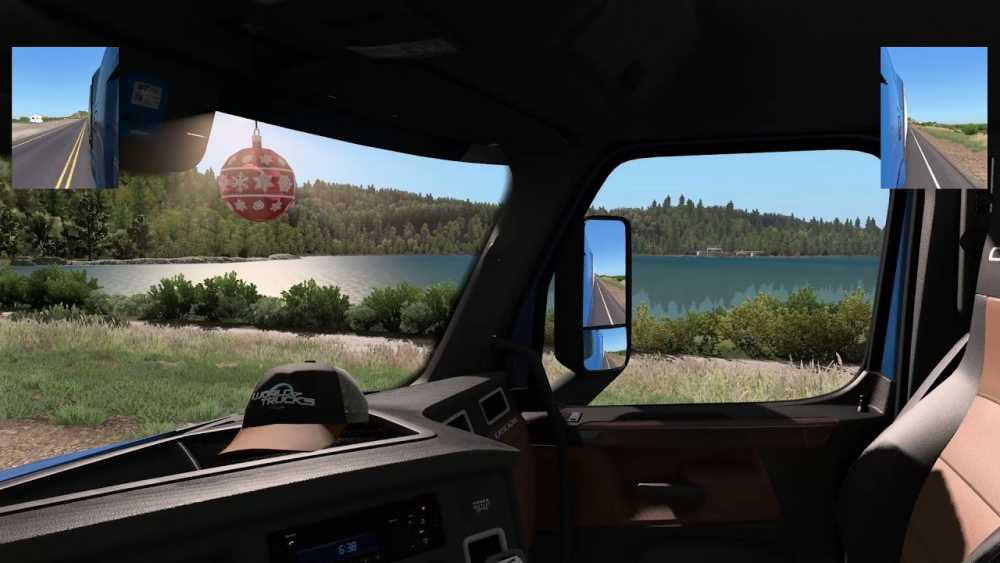 DESCRIPTION
I made this mod, because I don't like some small issues in SCS default weather setup.
So please no request. Mod provided as is.
Features
– Fixed dashboard panel brightness as much as possible.
– Used new feature "stability", so one type of weather running all day long, and can be brake by rain or teleport. Weather type changed at night time only.
– Here 4 type of weather
1 – bluesky (taken from "CrearSky" weather mod. Activated by console command g_set_skybox 0
2 – overcast – activated by "g_set_skybox 1"
3 – overcast + fog. Activated "g_set_skybox 2"
4 – overcast + light rain. "g_set_skybox 3"
One rain without thinder.
Authors:
Piva, SCS