American truck simulator mods / Parts/Tuning
Hella Rallye 3000 v1.5 ATS 1.40
April 11, 2021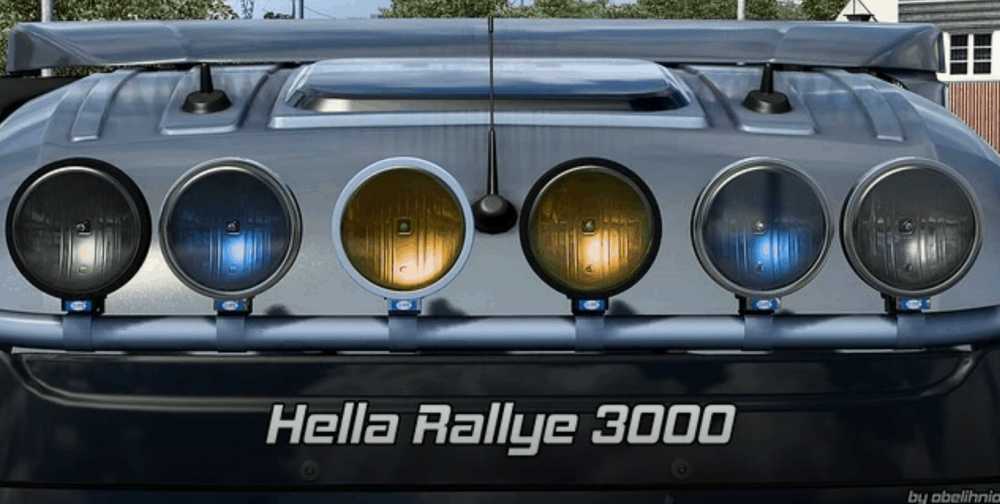 DESCRIPTION
Changelog v1.5
-1.40 game version compatible
-Updated flares
-Updated light-masks
-General fixes in 3D models
-Updated materials
-New light bulb models
-Removed positional/low beam lightmask and flares form single bulb models.
This mod brings a set of Hella Rallye 3000 spotlights. Mod is fully stand-alone and includes features listed below.
Features:
HQ 3d model
Custom flares
Custom light-mask (low beam and high beam)
5 variants: full plastic/paint, plastic/paint with chrome ring, full chrome
3 reflector colours: white, yellow, blue
Covered variant (no light)
2 lamp types: single (high beam only) and dual bulb (positional + high beam)
Authors:
obelihnio, Niskarli