Euro truck simulator 2 mods / Parts/Tuning
SCANIA 2016 BY EUGENE TRANSMISSON FIX V1.0
October 26, 2021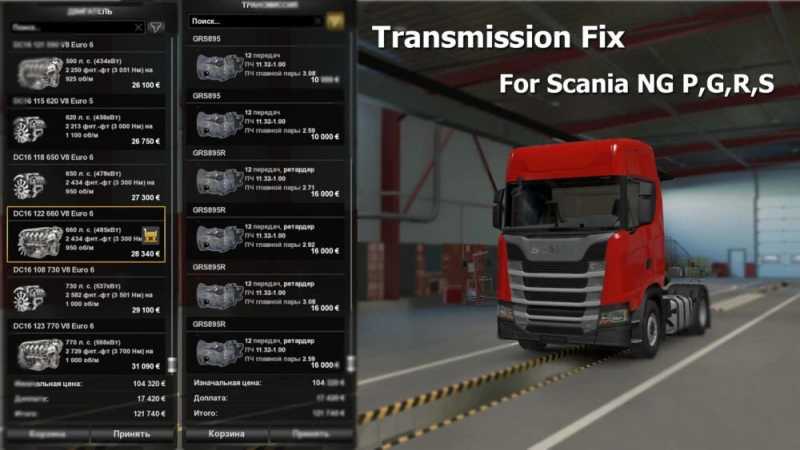 DESCRIPTION
This mod provides the ability to install transmisson GRS895-GRS895R (12 gears) on all engines for Scania 2016 P, G, R, S
In real life, when buying a truck at any power, you can choose any of the presented installed transmisson (you can see the configurator on the official website), Eugene for some reason limited the choice of transmisson for 500+ hp engines.
This mod installer is able to install GRS895-GRS895R transmisson
for P-series:
-on the engine of 500 h.p.
for G-series:
-on engines 500, 540 h.p.
for R, S-series:
-on engines 500, 520, 530, 540, 580, 590, 620, 650, 660, 730, 770 hp
Authors:
Eugene is the author of Scania 2016 P, G, R, S
Scania Production – adaptation of transmisson
TRUCK LINK (MANDATORY !!!):
https://sharemods.com/3uma3ixg2te0/nextgenscaniarework.rar.html
Authors:
Scania Production