Farming simulator 2017 mods / News
Fans still wait for the exact release date Farming Simulator 2017
May 5, 2016
DESCRIPTION
As the exact release date of the Farming Simulator 2017 is kept as a secret, FS game fans started actively sharing their own opinions about it. GIANT Software Company still hasn't announced the exact Farming Simulator 17 release date so assumptions vary drastically. And it is not easy to choose which one of them may be nearest to the truth. Most likely,
Farming Simulator 17
will be released this autumn, 2016. This version was also approved by GIANTS Software Company, although the exact month is still unknown. Many game fans are waiting for the Farming Simulator 2017 to be released on October as this month was chosen for the FS 2015 and FS 2016 versions. On the other hand, it is reported that GIANTS Company is experiencing some problems, so it is possible that Farming Simulator game release date might be delayed till November. There is another group of
Farming Simulator 2017 Mods
fans who believes that there were many cases in game history when the release was made as planned. Nonetheless, it is quite frequent that companies delay game release dates when facing all kinds of difficulties. So the other group of fans predicts that even though GIANTS Software Company announced that Farming Simulator 2017 will be released on autumn of 2016, the exact release date may be delayed till the beginning of 2017. If that happens, FS game fans will have to wait for the Farming Simulator 17 a couple of months longer. As the rumors about the Farming Simulator 2017 release date are spreading all over the world, GIANTS Software Company is keeping silent. So the best thing to do is to wait and hope that Farming Simulator 2017 will be released on autumn of 2016 and we will not have to wait for the premiere even longer.
MODS UPLOADER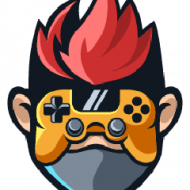 M0DIXER